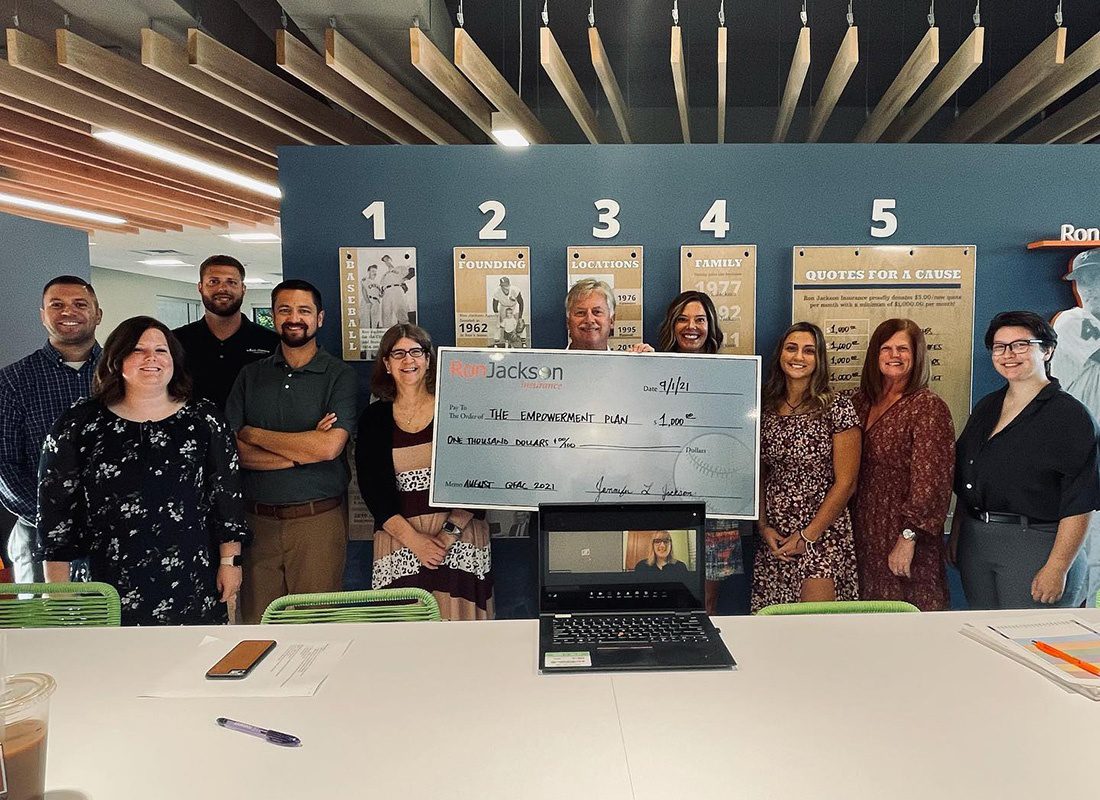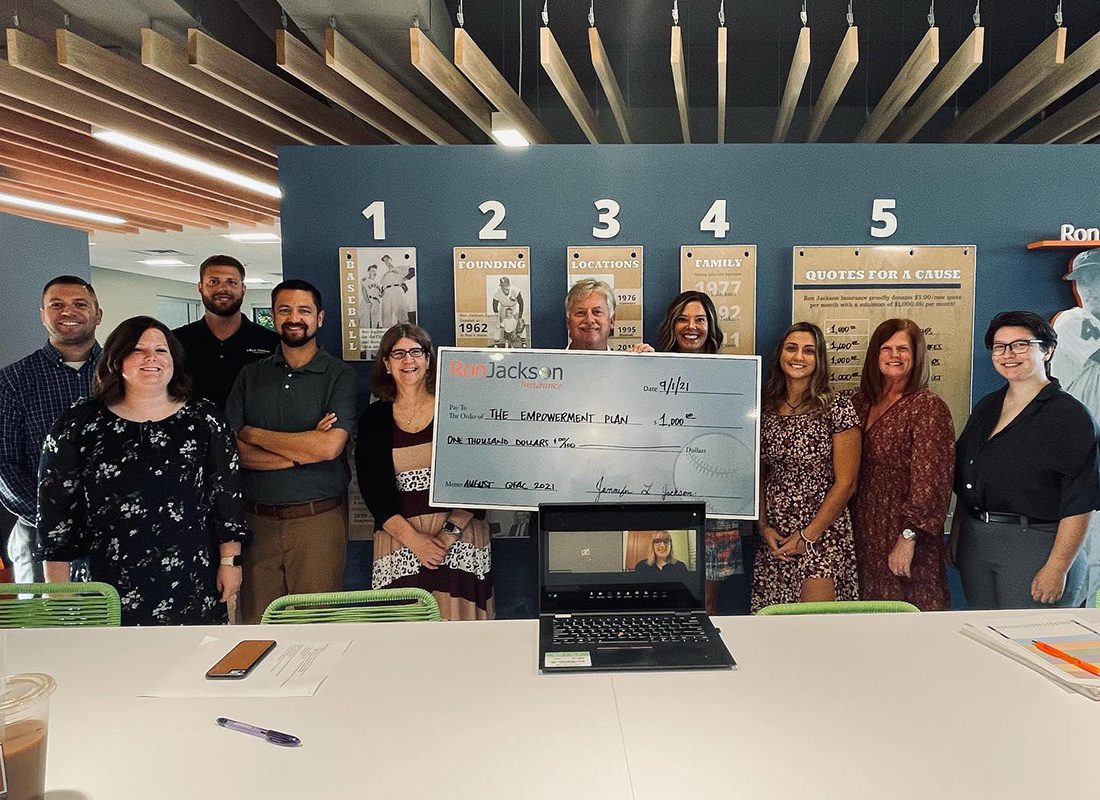 Ron Jackson Insurance in our communities.
Every month commit to giving back to our community with a monetary donation. Our team chooses a monthly non-profit recipient. We keep count of every new quote we provide during the current month. For every new quote, we commit $5.00 toward our chosen non-profit. We promise a minimum donation of $1,000.00 per month.
We started this program in 2014. We have learned about and supported many area non-profits over the years. In fact, many we now not only support with funds we also support with volunteer hours. All staff has two hours per quarter of paid time off to volunteer.
Ron Jackson Insurance is local, and we believe in supporting locally.
Over $80,000 Donated Since 2014
Take a look at this year's growing list of recipients:
Loaves & Fishes
Boys & Girls Club of Kalamazoo
Fraternal Order of Police
Habitat for Humanity
Kalamazoo Growlers Hero Salute Game
Out Front Kalamazoo
First Day Shoe Fund
Cpl. Christopher Kelly Willis Foundation
St Luke's Diaper Bank
Prevention Works
Open Doors Kalamazoo – Holiday Meal Baskets
See Past Recipients
Step 1

Fill out the form.

Step 2

Review your options with us.

Step 3

Get the coverage you need.
"*" indicates required fields